It is summer time in Vietnam. The atmosphere at ABROADER is getting hotter and hotter but it is not just because of the natural summer heat. It is warmed up by the virtual landing of international interns from different parts of the world to Vietnam for their remote internship adventure! 
Summer highlight numbers!
Summer highlight numbers 
It is such a pleasure for ABROADER to collaborate with Kaya Responsible Travel, ISA, TEAN, Worldstrides, Princeton University and University of Pennsylvania to organize virtual internships for more than 50 international students coming from 4 continents of the world. We  are thankful to have a powerful local buddy team with more than 20 Vietnamese students coming from various universities in Vietnam in all three regions. We are honored to build our partnership with more than 40 local host organizations in 20 different fields and industries to welcome foreign interns. These numbers not only emphasize a lively summer for everyone but also pictures a diverse community for exchanging cultures and learning to improve professional career development.
What to expect this Summer
A sneak peek of cultural session topics and highlighted fields in a cross-cultural environment and timezone difference. There will be more to explore the similarities and differences among different work cultures. A fruitful internship is a whole reflective experience with learning opportunities and lessons learned. 
A wider connection with warm and welcoming local peers in Vietnam to get unforgettable moments of immersing oneself into the local cultures. Virtual context is less challenging for the interns when there is a layer of support from friendly local buddies. We can't travel? It is no longer a barrier if we thrive to shorten the gap and make the most out of the time spent together!
A welcome video from local buddies in Vietnam
Our messages 
ABROADER - Broaden Your Horizons!
The more you go, the more you see! Put 100% effort into what you are doing. Do as much as you can. Look at things from the learning point. That's how you make the most of your internship!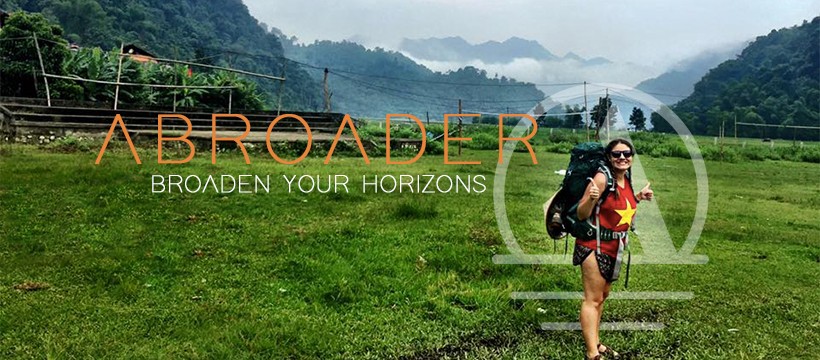 ABROADER - Broaden Your Horizons
Looking for a new move this Summer? Visit us at abroader.org.
Searching for reasons why to go for a remote internship in Vietnam? Read more on our blog! 
Why you should do your remote internship in Vietnam? 
Seeking alumni sharing about their internship experience? Don't miss this post!
Virtual internship at a glance