Guide to Ha Noi
As you arrive at Noi Bai Airport, you are now in Hanoi - the capital city of Vietnam, a city full of surprises. You might say you're just given a box of chocolate. Ha Noi has made its name for local cuisine, especially street food, Bia Hoi and lots of sightseeing spots that give you both a sense of the Old Hanoi and a modern Hanoi. Join us today to get an idea of what to do in Ha Noi.
Hanoi at a Glance
Hanoi offers a variety of historical attractions. Wandering through the Old Quarter, you may easily catch sight of beautiful colonial buildings and ancient pagodas. Located in the heart of Old Quarter is the iconic Hoan Kiem Lake (or Sword Return Lake) where you may find high-end shopping centers such as Trang Tien Plaza to craft store that sells souvenirs. And also, lots of great local eateries with reasonable price. If you're fascinated by the Old Hanoi, Hanoi Opera House and Hoa Lo Prison should be on top of your list. You can easily walk from the Old Quarter to the French Quarter in 15 minutes, or you can have a try at Xich Lo (Cyclo), which is a way Vietnamese people used to get around in the last century. Don't forget to deal the price with the driver before hopping on!
What you may find fascinating about Hanoi
Plenty of cheap shopping options
Local beers and street food are very cheap, especially in Old Quarter
Good choice of restaurants
Lively atmosphere
What you may find less fascinating
Traffic can be a little bit chaotic during the day
It can get really noisy and crowded at night (esp on Beer Street)
Top places to visit in Hanoi
Old Quarters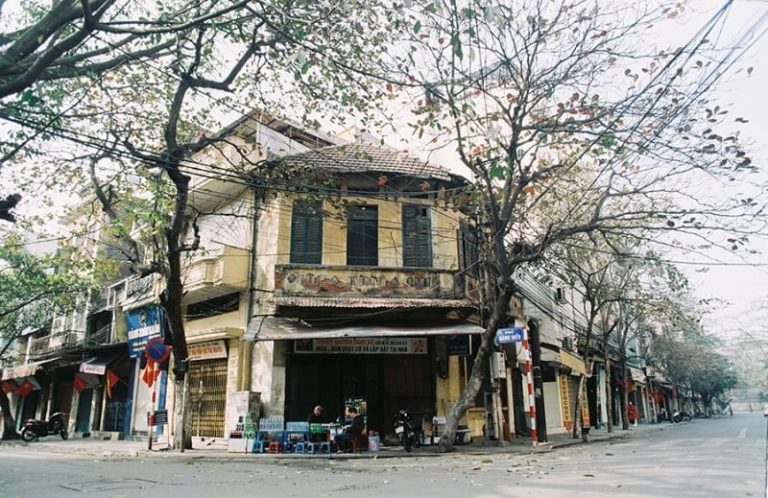 There are tons of things for you to do at the Old Quarter! It is where you can find a sense of nostalgia, with historical buildings and ancient pagodas. You can visit Ngoc Son temple by crossing the bridge of Sword Lake, or you may wander among the old-school local shops and visit The Heritage House on 87 Ma May Street. The Heritage House introduces you to the way of Living of Hanoian in the past and can be a reference to Vietnamese traditional architecture.
Still, the Old Quarter gives you an idea of the modern Hanoi, with high-end shopping centres such as Trang Tien Plaza and Doji! Hanoi Night Market at Weekends is also a unique experience, a place where you can walk through roadside stalls, sample some street food and learn the bargaining skills.
Exploring Hanoi at night, you'll also find that it's is packed with nightclubs, pubs and bars offering loud music and all sorts of booze. The most iconic nightlife area is Beer Street or Ta Hien Street, where you can sit by the road and enjoy Vietnamese draft beer for less than US$1. If you prefer a classier setting, French Quarter, 15 minutes walk away from the Old Quarter features jazz lounges and swanky hotel bars.
Vietnamese Women's Museum
The museum showcases the roles of women in Vietnamese society and culture via the memories of the wartime contribution by individual heroic women that are most poignant. You can find the labels in English and French. Here, you may find a stunning collection of propaganda posters, as well as costumes, tribal basketware and fabric motifs from Vietnam's ethnic minority groups. Check the website for special exhibitions here: http://www.baotangphunu.org.vn/
Vietnam Museum of Ethnology
Vietnam Museum of Ethnology presents a well-presented collection of tribal art, artefacts and everyday objects gathered from across the nation, and examples of traditional village houses. Displays are well labelled in Vietnamese, French and English. According to the website, the formation process of the Vietnam Museum of Ethnology was promoted from the 1980s when the country's socio-economic conditions were still extremely difficult in the post-war period. On October 24, 1995, the Prime Minister issued a decision to establish the Vietnam Museum of Ethnology. For more information, please check their website with English available.
http://www.vme.org.vn/home/
COFFEE CULTURE IN HA NOI
Coffee is a way of living in Vietnam, similarly to the way tea was to the British in the past. Your experience in Vietnam would be incomplete without a cup of coffee, whether a sip of egg coffee or black coffee in roadside stalls or in local coffee shops. We suggest Giang Coffee at 39 Nguyen Huu Huan Street and Dinh Coffee at 13 Dinh Tien Hoang if you want to taste the best egg coffee (approved by the locals). Our students all enjoy having a sip of Vietnamese strong and flavourful coffee on a very small chair called "stoop". 
An internship or study program in Vietname would be more meaningful and remarkable with a cup of coffee - you have our words. 
We hope you have the best experience in Ha Noi and be mesmerized by the diversity of things it offers!
There are few words that could describe my time here this summer. The time I have spent here has been priceless and life changing, even more than I thought it could be. I learned so much from my nursing internship in Vietnam that will help me very much in my future. However, the life experience I've learned, through adapting to another culture, traveling alone to beautiful places and having a sense of home here is something I'll never forget. The people here have touched my heart, and I'll have these memories forever. This country, these places and people are beautiful, and I am so happy I came here. It's inspired me to always follow my dreams, no matter how big they are, and that I can do anything.
Elisa Wynne Durkin
Nursing Internship ,Colorado State University, USA
It was an overall enjoyable experience having my internship done through ABROADER Vietnam. The host company that they connected me with has been welcoming, friendly, I have been able to experience a lot of different elements of the company's culture, helping different people and learning new things about not only the company but also working in general. I felt that I contributed to the host company and my particular help with the MWRP (checking English) was of great importance to them as the deadline approached. They have given me feedback and said that some of my research into potential donors and other youth initiatives in climate change adaptation has been of use to them too. Regarding ABROADER Vietnam intern service was my placement and the amazing support from local staff and volunteer in Hanoi. Would I recommend the internship to anyone interested, definitely!
Maarten Van Balen
Environmental Engineering Internship ,University of Edinburgh, Scotland
I did a 4-month internship in the National Children Hospital in Vietnam. The entire organization for me went really well, all you need is time and patience but when you reach the point where all is settled it went really smooth and if you have problems you will get help asap and they will find a solution for you. I gained a lot of new experience and was surprised by the high practical skills of the Nurses and Doctors. Even though not everybody could speak proper English and sometimes communication was hard, there were ways to communicate with the colleagues (Google Translate, Body language). All in all I just can say I would do it again, and I wouldn't be the person I am today with out going on this adventure. The way I see things definitely changed and I go home with new knowledge and some wonderful memories. A big thanks to ABROADER Vietnam and especially Miss Ha who made this all possible.
Japheth Uruejoma
Nursing Internship ,FH Campus Wien, Austria
The service provided by ABROADER Vietnam is really good. Especially until I get used to living here, I asked support from ABROADER so much. Now I can manage my own life by myself thanks to them.
Sohei Chikama
IT Internship ,Chuo University, Japan
The study tour was a great was to experience Vietnam. The academic industry visits provided insights into how the manufacturing industry operates in SE Asia, relevant to our engineering course on Control Systems. Then many cultural experiences helped out understanding of the Vietnamese people and how the modern country has been shaped through the conflicts of the 20th century. Visiting the Mekong Delta was a highlight of the trip, living at a homestead and preparing/cooking a tradition Vietnamese meal was amazing. Overall the local buddies that helped us on our trip were amazing, providing us an insight into Vietnam through the eyes of other young adults.
Nicholas Zander
Electrical Engineering and Computing Study Tour ,University of Newcastle, Australia
The 5 months spent in Vietnam was not only enjoyable but also felt enriching. I have become many times more independent than before and thoroughly enjoyed working at Vinmec General International Hospital- A conducive and enjoyable workplace for those interested in a career in Healthcare.
Skye Lee
Healthcare & Pharmacy Internship ,Republic Polytechnic, Singapore
I realize that the key to develop yourself is to improve your competence in a whole new environment, and coming to Vietnam for an internship accomplished what I came for. I came here because I wanted to have more confidence to speak up my mind in front of other people and it is hard to accomplish these when you are still in your comfort zone.
Takahisa Morino
Education Internship ,Ritsumeikan Asia Pacific University, Japan
The study tour was a fantastic program full of cultural and fun experiences in both Vietnam and Singapore. Before the trip both of these places had been on my travel list, so when the opportunity for this trip came up I couldn't say no and I'm so glad that I did it. The buddies, the people I travelled with and the organisers made the trip even better. Industries in both countries were super helpful and our visits to these factories was one of the highlights. Networking with these companies, the food, cultural exposure, the people and the organisers made it a beautiful way to study our university course!! The most unfamiliar food that I tried was definitely chicken feet! Sugar cane drinks were also unusual but they tasted awesome! Thank you!!!!
Jared Haysman
Electrical Engineering and Computing Study Tour ,University of Newcastle, Australia
I feel satisfied about the services provided by ABROADER Vietnam while I was here; almost everything was sorted out before arrival so there was definitely no messing around with organizing things. The accommodation they provided me was good but I personally prefer one that is closer to my place of work. Before starting my internship in Vietnam, I was informed of the work that I will be doing and the skills involved, therefore there was time allowed for me to learn certain CAD programs to help my work. As for the workplace environment, the company where I got an engineering internship in Vietnam was a company that is in the Aerospace Engineering field, all the employees here helped me settle in by talking to me at work and sitting with me at lunch times. I got on well with my co-workers and my supervisor and they were there to help during my internship. Regarding my responsibilities in the company, I felt like even though it was not the most critical work, it sure was of great use to the company. If there is one thing I would recommend them do for the new interns the next time was to have them go on a welcoming tour to show off the office facilities e.g toilet, kitchen appliances available etc which makes it easier for them to navigate around the office. Beside this, I think I am overall very satisfied with my internship placement and the services provided by ABROADER Vietnam and I would highly recommend it.
Jake Thompson
Electrical Engineering Internship ,University of Exeter, England
Special thanks to ABROADER and my intern company, MCD for making this experience once in a life-time. Huge thank you for everyone who made this dream into a reality. I made new friends and was immersed into the beautiful culture of Vietnam and was able to apply and adapt techniques I learnt in school at work.
Noor Ain
Marine Conservation Intern ,Republic Polytechnic, Singapore