Guide to Ha Noi
As you arrive at Noi Bai Airport, you are now in Hanoi - the capital city of Vietnam, a city full of surprises. You might say you're just given a box of chocolate. Ha Noi has made its name for local cuisine, especially street food, Bia Hoi and lots of sightseeing spots that give you both a sense of the Old Hanoi and a modern Hanoi. Join us today to get an idea of what to do in Ha Noi.
Hanoi at a Glance
Hanoi offers a variety of historical attractions. Wandering through the Old Quarter, you may easily catch sight of beautiful colonial buildings and ancient pagodas. Located in the heart of Old Quarter is the iconic Hoan Kiem Lake (or Sword Return Lake) where you may find high-end shopping centers such as Trang Tien Plaza to craft store that sells souvenirs. And also, lots of great local eateries with reasonable price. If you're fascinated by the Old Hanoi, Hanoi Opera House and Hoa Lo Prison should be on top of your list. You can easily walk from the Old Quarter to the French Quarter in 15 minutes, or you can have a try at Xich Lo (Cyclo), which is a way Vietnamese people used to get around in the last century. Don't forget to deal the price with the driver before hopping on!
What you may find fascinating about Hanoi
Plenty of cheap shopping options
Local beers and street food are very cheap, especially in Old Quarter
Good choice of restaurants
Lively atmosphere
What you may find less fascinating
Traffic can be a little bit chaotic during the day
It can get really noisy and crowded at night (esp on Beer Street)
Top places to visit in Hanoi
Old Quarters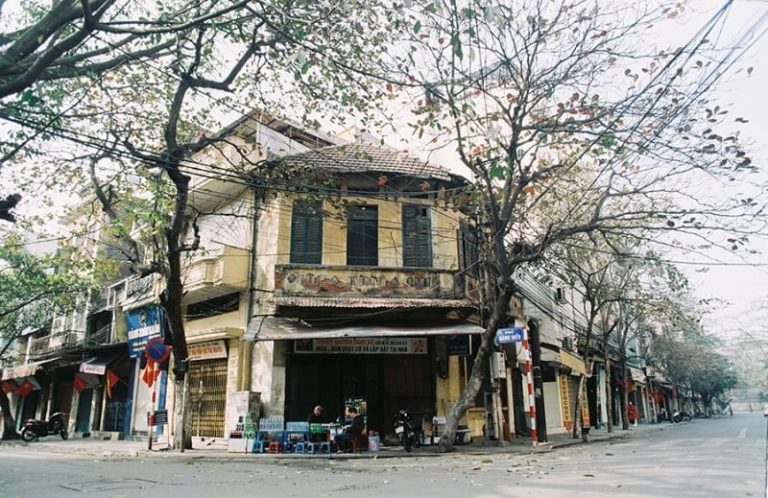 There are tons of things for you to do at the Old Quarter! It is where you can find a sense of nostalgia, with historical buildings and ancient pagodas. You can visit Ngoc Son temple by crossing the bridge of Sword Lake, or you may wander among the old-school local shops and visit The Heritage House on 87 Ma May Street. The Heritage House introduces you to the way of Living of Hanoian in the past and can be a reference to Vietnamese traditional architecture.
Still, the Old Quarter gives you an idea of the modern Hanoi, with high-end shopping centres such as Trang Tien Plaza and Doji! Hanoi Night Market at Weekends is also a unique experience, a place where you can walk through roadside stalls, sample some street food and learn the bargaining skills.
Exploring Hanoi at night, you'll also find that it's is packed with nightclubs, pubs and bars offering loud music and all sorts of booze. The most iconic nightlife area is Beer Street or Ta Hien Street, where you can sit by the road and enjoy Vietnamese draft beer for less than US$1. If you prefer a classier setting, French Quarter, 15 minutes walk away from the Old Quarter features jazz lounges and swanky hotel bars.
Vietnamese Women's Museum
The museum showcases the roles of women in Vietnamese society and culture via the memories of the wartime contribution by individual heroic women that are most poignant. You can find the labels in English and French. Here, you may find a stunning collection of propaganda posters, as well as costumes, tribal basketware and fabric motifs from Vietnam's ethnic minority groups. Check the website for special exhibitions here: http://www.baotangphunu.org.vn/
Vietnam Museum of Ethnology
Vietnam Museum of Ethnology presents a well-presented collection of tribal art, artefacts and everyday objects gathered from across the nation, and examples of traditional village houses. Displays are well labelled in Vietnamese, French and English. According to the website, the formation process of the Vietnam Museum of Ethnology was promoted from the 1980s when the country's socio-economic conditions were still extremely difficult in the post-war period. On October 24, 1995, the Prime Minister issued a decision to establish the Vietnam Museum of Ethnology. For more information, please check their website with English available.
http://www.vme.org.vn/home/
COFFEE CULTURE IN HA NOI
Coffee is a way of living in Vietnam, similarly to the way tea was to the British in the past. Your experience in Vietnam would be incomplete without a cup of coffee, whether a sip of egg coffee or black coffee in roadside stalls or in local coffee shops. We suggest Giang Coffee at 39 Nguyen Huu Huan Street and Dinh Coffee at 13 Dinh Tien Hoang if you want to taste the best egg coffee (approved by the locals). Our students all enjoy having a sip of Vietnamese strong and flavourful coffee on a very small chair called "stoop". 
An internship or study program in Vietname would be more meaningful and remarkable with a cup of coffee - you have our words. 
We hope you have the best experience in Ha Noi and be mesmerized by the diversity of things it offers!
In general, I am satisfied with the Internship Service provided by ABROADER before I came to Vietnam. My host family placement exceeded my expectations. My host mother and father were all very friendly and helpful; they really made me feel at home. My local buddy Linh, even though she lived 2 hours away, she still made efforts in taking me on day-trips that catered to my interest in Vietnamese Cuisine. I contacted ABROADER for the Culinary Internship in Vietnam on my own and and given the amount of money and time I will be investing, it was extremely important for me to feel that I can trust ABROADER Vietnam. My host for the internship was Ngon Villa Restaurant. The host company staffs were very friendly and welcoming, one chef at the restaurant was in charge of my internship. However, due to perhaps unforeseeable needs in the company, my supervisor was not able to spend more than a day with me. ABROADER Vietnam found an excellent opportunity for internship in Vietnam for me; however, the host company was not able to fully deliver the experience I was looking for.
JINHUA ZHANG
Culinary Internship ,City College of San Francisco, U.S.A
During my environmental engineering internship at Vinaxanh JSC, I have learned a great deal of practical knowledge and skills that I hadn't been taught in schools before, in particular my design skills have been improved a lot. My supervisor and coworkers gave me very helpful support and guidance which is what I expected to have in an internship, although I wish I was more freedom to explore and do independent work. Adding to the experience, I got to go on a field trip to Hai Duong in 2 weeks while I was an intern. It was a valuable experience for me because I was able to travel and see the different practices in a smaller city of Hai Duong compared to Hanoi, I of course made new friends and had a little peak into the local life of people outside the busy capital.
GEOGRE WILSON
Environmental Engineering Internship ,Durham University, the UK
My nursing internship at the Orthopedic & Rehabilitation Hospital is a treasure experience that I will never forget. Having always wanted to volunteer in Nursing in Asia, I took the opportunity and I am very glad I did. The Nursing Placement I had in Vietnam was exceptionally fulfilling, including the support from my Nurses, Coordinator and Local Buddy. All of whom made me feel very welcomed during the time I was here. The on-site support I received was brilliant, every query I had was answered promptly and professionally and the service was everything I could have asked for.
SARAH HEARD
Nursing Internship ,Graduate, England
What I love about Green Bamboo Warm Shelter is my supervisor, Ms. Lieu, cares about me as a person. She frequently helps and supports me a lot in my work. Besides, the workplace was super close to the studio I stayed and I could walk to the company everyday. Though there weren't any windows in my room, it was totally fine. After the internship here, I think my ability to cope with unexpected situations has been levelled up and my interpersonal skills have been further developed. And most importantly, I could clarify my career and my educational goals in the future. Overall, I am satisfied with this internship as a whole!
Gabby
Food & Beverage Intern at Green Bamboo Warm Shelter ,Oakton community college
I had an amazing experience with ABROADER Vietnam. They organized me a great internship placement and took very well care of me. I am so happy I chose this organization for my internship abroad. I loved the feeling of having people around that support me and that they were checking in regularly on me, organizing events, etc. It felt a little like family with which you can share every little problem, your experiences, etc. and I think that is the strongest and best part about ABROADER. Overall, I had a great experience with ABROADER Vietnam and I can only recommend it to others!
SELDA NUR
Water Pollution Internship ,University of Zurich, Switzerland
I am satisfied with the internship in Vietnam provided by ABROADER Vietnam. The internship placement was ideal and my local buddy was great. During the internship I worked at Ho Chi Minh Hospital of Orthopedics and Rehabilitation. At the host organization, I was clear about the responsibilities & rules expected to accomplish & follow. I had a lot of supervisors who were all very caring. The doctors there were very gracious and explained a lot of cases to me; all in all I was well equipped to perform the job at my best.
ANDREW NGUYEN
Surgical Internship ,University of Oregon, U.S.A
I am grateful to everyone who has helped organize my internship in Vietnam this summer. I am grateful to ABROADER for finding me the best placement that I could ever hope for and for being so caring, accountable and responsive during my whole internship duration. I am grateful to my supervisor and all the coworkers at my host organization for being so hard-working, responsible, encouraging and supportive. Without their kindness and support, my holistic learning experience while in Vietnam would not be that worthwhile. I would definitely recommend this internship in Vietnam program to anyone that is interested in doing an internship abroad.
BRYANT CHU
Culinary Intern ,Master's Degree at Stanford University, U.S.A
The 5 months spent in Vietnam was not only enjoyable but also felt enriching. I have become many times more independent than before and thoroughly enjoyed working at Vinmec General International Hospital- A conducive and enjoyable workplace for those interested in a career in Healthcare.
Skye Lee
Healthcare & Pharmacy Internship ,Republic Polytechnics Singapore
Prior to arriving in Vietnam, I had never had a so-called "life-changing" experience. There is no guidebook on how to achieve one, nor was I able to grasp such a concept, moments so strong as to change the path for your life. That is until I went to Vietnam. There is so much more than meets the eye in the beautiful country of Vietnam. A tourist or temporary visitor may only be granted with picturesque views of rice fields and the women in their hats, the mountains of the north, or a steaming bowl of Pho placed on their plastic red table. And while these experiences are all incredible in their own right, there is so much more to discover, whether it be the story of the people under the hats, the sellers on the streets, or the history of the land that you have the opportunity to travel. ABROADER Vietnam granted me the opportunity to uncover such stories, and an internship with memories that has left me longing to go back since the moment I returned home. Vietnam has become my second home. Granted, I had gotten the opportunity to travel and become accustomed to Vietnam for about four months prior to starting the internship. My University had allowed me to study abroad during which time I adjusted to the food and language, learning about almost every aspect of Vietnam culture. But this was only a preview of what was to come. My time with the internship let me interact with the people, practice my Vietnamese, take trips with my coworkers, and uncover passions for things I didn't know existed. I have too many incredible stories to be able to write them all throughout this review, and so I'll pick a few of the mostly little interactions that really meant the most. ABROADER Vietnam set me up in a homestay, perhaps one of the highlights of my journey, and I can say with complete honesty that I felt like part of the family. There was a cook by the name of "Vui", meaning happy in Vietnamese, and how appropriate as she radiated happiness onto me throughout my entire stay. She did not speak any English, but somehow I was able to coordinate trips to the market, request my favorite food for dinners, and convey to her how much I loved her country. She bought me 21 roses on my 21st birthday, only proving her kindness. The mother of the household, unlike Vui, spoke some English. She often taught me Vietnamese when I had free time, as well as took me to the market, and made me feel extremely welcome when I felt the slightest bit homesick. But as for the internship itself, I was placed in two hospitals in Ho Chi Minh City, one directly in the center, and one located more on the outskirts. I'm not going to lie and say that there were no challenges. Originally people were confused to why I was there, I got lost several times, and some days I had no one to teach me, but those were a minuscule few days as most, out of a ten week internship. I made friends with the doctors who taught me about topics from infectious diseases in Vietnam, to the catheder lab, and even more in the surgical urology department.. We frequently went out to eat, where we exchanged stories, and I answered curious questions about my time in Vietnam thus far. Other friends I made were medical students, originally too shy to approach me, but through my time in the hospital gathered up the courage to speak to me. I served to help them practice their English and was happy about it as I know how many opportunities it can open up for them. They invited me for bubble tea, food, and even once to a Vietnamese fruit farm, two hours by train. I was gifted the opportunity to dress up in the MOST attractive brown cloth attire, and proceed to pick and eat as much fruit as humanly possible on perhaps one of the most humid days. While I felt almost at home, eating to my hearts desire, I most certainly looked out of place with the brown pants acting more like a short capri on my long legs. It was days like this that I got to thinking of how grateful I was for the opportunity to stay in Vietnam for a little bit longer. I learned lots about my friends, and one of my favorite aspects of their culture is how open they are to strangers; how they just immediately let them in to their personal lives, and are completely honest. It is something that I miss the most. And lastly, as I don't want to write a novel here, I have to talk about my experiences with the nurses at the second hospital that I worked in. The first week as usual was slightly stressful with not much sense of direction, but I quickly made friends, and their generosity was incredible. My days consisted of learning from doctors for a few hours, walking from room to room, checking patients vitals, or just practicing Vietnamese. But as soon as I took a break in the nurses "lounge", I was bombarded with different Vietnamese foods coming my way. Each nurse wanted to share with me a piece of their dish, and talk to me as much as they could. Each morning from there on I would be asked in Vietnamese "Ali an sang chua?", a phrase meaning "have you eaten breakfast yet?" Per usual I had not, and my answer encouraged them to start making me a coffee, and once again piling different foods in my bowls and encouraging me to eat mysterious shaped foods. My response that the food was delicious, or "ngon", only encouraged them more. This routine continued until the end of my internship. The goodbyes were not easy, and there were many I had to make. Each attempted goodbye always ended with another attempt by them to try and meet up once more, at which I sullenly had to refuse. There are only a few things I will say to end this review that went much too long. These moments that I experienced were granted to me due to my opportunity to take up an internship with ABROADER, who set me up in the select hospitals, with my host family, and opened the doors for me to make connections. And of course when you take on an internship you have to do your part. You must be open, able to laugh when things don't go your way, and not let any roadblock deter you. Looking back I know that I have changed. While I couldn't see it in the moment, the internship boosted my confidence and improved my relationship with failure. It also made my more open with myself and those that I met. I wished my internship could go longer, and perhaps I will find a job in Vietnam one day, so for now all I can do is reminisce through reviews about the most life-changing time I had with my internship and with ABROADER.
ALISON BURELBACH
Medical Internship ,Loyola University Chicago
I feel satisfied about the services provided by ABROADER Vietnam while I was here; almost everything was sorted out before arrival so there was definitely no messing around with organizing things. The accommodation they provided me was good but I personally prefer one that is closer to my place of work. Before starting my internship in Vietnam, I was informed of the work that I will be doing and the skills involved, therefore there was time allowed for me to learn certain CAD programs to help my work. As for the workplace environment, the company where I got an engineering internship in Vietnam was a company that is in the Aerospace Engineering field, all the employees here helped me settle in by talking to me at work and sitting with me at lunch times. I got on well with my co-workers and my supervisor and they were there to help during my internship. Regarding my responsibilities in the company, I felt like even though it was not the most critical work, it sure was of great use to the company. If there is one thing I would recommend them do for the new interns the next time was to have them go on a welcoming tour to show off the office facilities e.g toilet, kitchen appliances available etc which makes it easier for them to navigate around the office. Beside this, I think I am overall very satisfied with my internship placement and the services provided by ABROADER Vietnam and I would highly recommend it.
Jake Thompson
Engineering Internship ,University of Exeter, England